Tax Masterclass Videos
Business-focused tax topics and bite-sized videos with real life case studies
Monthly Tax Update Classes​
Latest Tax Updates from Inland Revenue Board & Royal Malaysian Customs Department every month​
Live Tax Webinars​
Zoom webinars on various hot tax topics with live Q&A sessions
About Us
We're Here To Make Tax Easy For You
​At TaxPOD – Tax Professionals On Demand, we are committed to making tax learning accessible, engaging, and effective for everyone. Our platform is designed to empower businesses with the knowledge and skills necessary to navigate the complexities of the tax landscape confidently. 
Whether you're a tax savvy person looking to stay updated with the latest tax regulations or a business owner wanting to save more tax for your business, we've got you covered.​
Why You Should Subscribe?
To get latest updates and news on public rulings in Malaysian Tax
To learn how to maximize tax savings in daily business expenses
To prevent incorrect tax returns to the Inland Revenue Board (IRB)
To avoid tax penalty and paying more due to incorrect tax returns
Our Solution
Discover the best-kept secrets of tax experts.
365 Days Online Tax Learning Anytime and Anywhere
Unlimited Playback of TaxPOD Masterclass Videos
Get the Latest Tax Updates Every Month
Unlimited Times of Attending Tax Webinars
Testimonials
Let's hear what our clients said about us.
It's always a joy to hear that the work I do has been positively impacted our clients and that they are happy to share their great experience.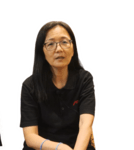 "Taxpod is worth of money, I can assure you that you will receive a multi-fold return if you use taxPOD effectively"
Davethu D Jacob
Chief Executive Officer​, MCRUNCHER R&D SDN BHD
"We can get a lot of information, that's why we subscribe for that."
Ms. Fong
Finance Manager​ Emerald Auto Parts Sdn. Bhd ​
"You can't get anywhere else, you can get everything in TaxPOD already."​
Ms. Serena Shukur​
Freelance Accountant
"Whatever question there will be an answer in it."​
ANG SENG HENG
Chief Executive Officer , Synergy Chemical Sdn Bhd​
Pricing
It's Time To End Your Tax Nightmare!
For Limited Time Only
100% HRDC Claimable
TaxPOD Masterclass videos (worth RM 6,998)
12 Monthly Live Tax Update Classes (worth RM6,000)
Essential Tax Planning for Property Owners Live Webinar (worth RM498)
Withholding Tax Live Webinar (worth RM498)
Company Tax Savings Live Webinar (worth RM498)
Transfer Pricing Live Webinar (worth RM498)
Tax Audit and Investigation Live Webinar (worth RM688)
Budget Conference Live Webinar (worth RM688)
Our Tax Experts
The TaxPOD team is led by tax advisors with over 75 years of combined experience in the tax industry.
Our professionals have been involved in tax compliance and tax advisory work in various fields ranging from manufacturing, trading (retail & business services), franchisor/licensor, education, investment holding, investment dealing, forestation, agriculture, foundation, association and trade union. 
Frequently Asked Questions
The latest news and views from the world of learning